Blue Mountains Love supports marriage equality
and is proudly published by Just Pressed in the beautiful Blue Mountains.
Blue Mountains Love is a bi-annual print magazine that celebrates love, relationship diversity and our spectacular part of the world. A beautiful showcase for local businesses servicing the wedding industry, the magazine's aim is to attract couples seeking a spectacular location in which to celebrate their union.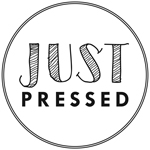 ISSUE 1 Autumn/winter launched 16 February 2017
ISSUE 2 Spring/summer on sale 14 August 2017

Photography credit: Wildenstein.