ADVERTISE WITH THE
REGION'S ONLY WEDD
ING
MAGAZINE
There is something wildly romantic about the Blue Mountains…
The dazzling views, cosy interiors, period architecture, fine local fare and that getting-away-from-it all feeling has lured lovers to the region for over a century. Blue Mountains Love encapsulates that emotion to entice brides, grooms, honeymooners and lovers of all kinds to hold their special day in our special place.
KEY DATES
ISSUE 4 SPRING/SUMMER 2018
On sale

14 August 2018
Ad booking deadline June 22 2018

Ad artwork deadline June 29 2018
KEY DATES
ISSUE 5 AUTUMN/WINTER 2019
On sale

14 February 2019
Ad booking deadline December 7 2018

Ad artwork deadline December 14 2018
For further information please contact: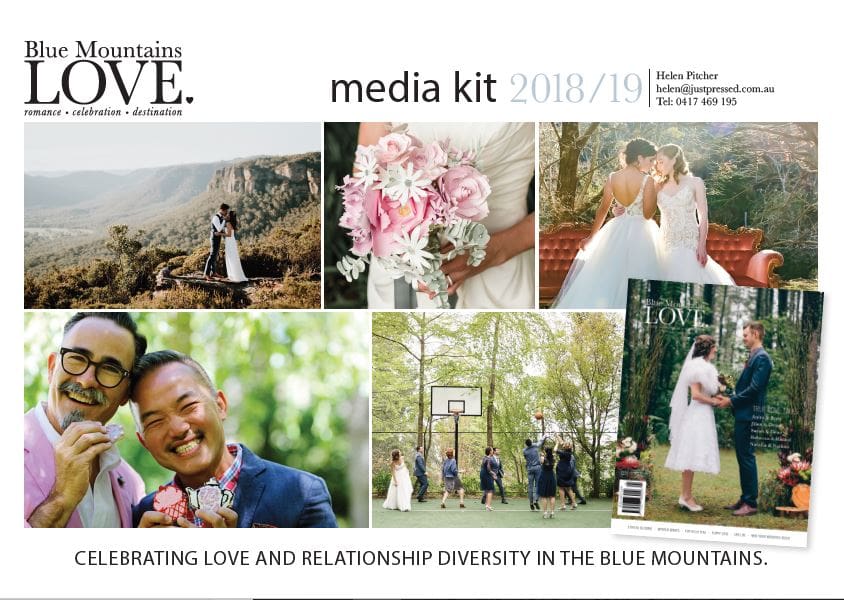 Media Kit
Download our Media Kit and Booking Form now to ensure your ad is in Blue Mountains Love. Don't miss out!
Deadline for each issue, specifications and ad rates are on the Booking Form. The pdf is editable – just fill out, email or post to:
Just Pressed
6 Clissold Street Katoomba NSW 2780
Booking Form
Issue 4 on sale 14 August 2018
Issue 5 on sale February 14 2019
Download the Booking Form via the button below or click the image above.
Your business online FREE
Book now – and get your FREE Web Directory Listing!
Not only are you in print – your business also goes up online.
You can see our current list of advertisers in our WEB DIRECTORY here.
Need your ad professionally designed?
Blue Mountains Love can help you! If you are taking out a half page, double page or full page ad, for an additional $299.95 (inc GST) you can have your ad professionally designed for use in our publication.
You will need to supply: 1-3 high resolution print-ready photos, logo, 1-3 lines text describing your business as well as contact details. Price includes 2 pdfs for final approval.
Contact: kara@mountvicandme.com or tel. 0400 342 331 for any graphic design enquiries.
Additional changes will incur further charges. Photography is additional – we can put you in touch with great photographers in the Blue Mountains.
Benefits of advertising in Blue Mountains Love
Blue Mountains Love will highlight your business and the region with a media strategy that extends across Australia and overseas
Blue Mountains Love is a high quality magazine published
bi-annually – Autumn/Winter and Spring/Summer
Blue Mountains Love is supported by a fully optimised website providing 24/7 exposure and a direct link to your website
Blue Mountains Love offers multi-platform brand exposure and maximum reach
Blue Mountains Love 'Love Affair Wedding Market', held annually each August, will showcase your business in an expo-style environment
Blue Mountains Love social media exposure will extend your reach via Facebook and Instagram
Who is Blue Mountains Love?
Blue Mountains Love magazine is produced by the independent publisher Just Pressed, owned and operated by Lisa Doust and Jacqueline Forster, two local journalist/editors with social-media expertise and a comprehensive understanding of the region's business landscape and the local wedding industry.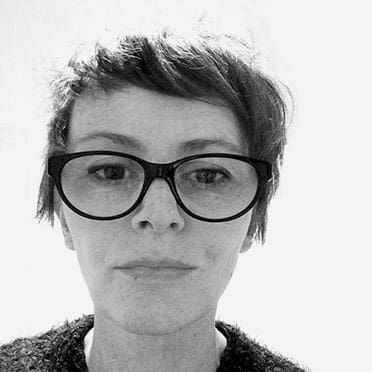 Helen Pitcher
Advertising Sales Manager
Tel: 0417 469 195
Photography credit: Wildenstein.